Lone Star Disposal can provide your facility with waste transporter and disposal services for Type 1, Type 2 and Type 3 non-hazardous Industrial Waste as well as non-hazardous Sewage Sludge, Water Supply Treatment Plant Sludge, Grit Trap Waste, Grease Trap Waste and other non-hazardous sludge type wastes.
In most applications, Lone Star Disposal will provide ratcheted sealed-gate roll off container equipped with impermeable roll-tarp systems for safe, clean and efficient management of sludge type wastes.  For dry industrial wastes, Lone Star Disposal can provide open-top roll off containers in a variety of sizes to match any need.  Specialized equipment such as vacuum containers, hard-top roll off containers, dewatering containers and sludge loading auger systems are available for specific applications.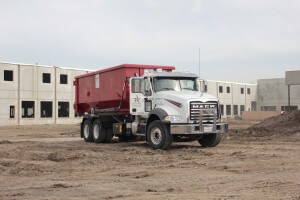 Our roll off trucks are specifically permitted for these waste types and are equipped with features and options to make industrial waste hauling both safe and cost effective.
Contact your Lone Star Disposal sales team today to learn more about our Industrial Waste management services.