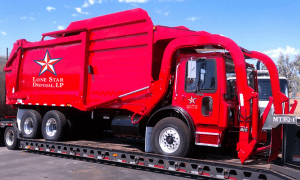 Your business depends upon safe, reliable and cost effective waste disposal. At Lone Star Disposal, we believe that having to worry about whether or not your trash will be picked up on schedule is a worry you don't need.
Our Commercial Front Load collection service provides businesses with an easy to use alternative to other over-priced and unreliable waste collection companies.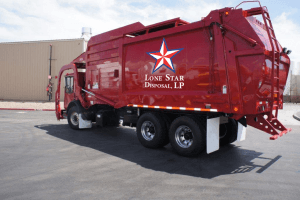 Our front load trucks and waste collection containers are specifically designed and equipped with features and options that make the collection, transportation and disposal of your waste easy. Our waste containers are available in sizes ranging from 2 cubic yards up to 8 cubic yards and can be equipped with convenient options such as side-doors and locking lids.
Contact your Lone Star Disposal sales team today to learn more about our Commercial Front Load waste collection services.